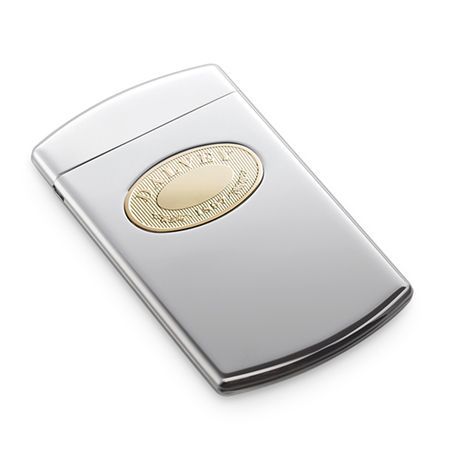 What an ideal and refined business card case. This is a great case to hold metal cards.
This stainless steel metal card holder features a beautiful polished silver finish, with etched gold emblem that really accentuates the Dalvey name.
You could carry this case by itself, or look to get it customized with your own matte gold etching.
A smooth and sleek business card case is a great way to impress leads
We recommend using a business card case
Many people carry business cards, but especially if you're going to an event where you can network – why not look like the most fly guy or gal.
When you hand out your card, be deliberate as you pull out your card case. We keep our metal cards in their plastic sleeves in a business card holder, and pull the metal card out of both to hand it to them.
Tip: After handing your metal card, ask for it back. Having an item given and then taken away, ignites the psyche. Place the metal card back in the clear plastic sleeve (as they come from metalkards.com) and then the card is protected again. Now give it back to them, you can add as you do this "Let me keep this protected for you" or similar.